Richard III
Posted: Fri 17 May, 2019
Filed under: Day Trips, Domestic, Reviews(ish), Theatre, Theatre, Thoughts, Travel
Leave a comment »
This year, for some reason, it appears that my Shakespeare input is primarily consisting of various history plays – not something that's been planned, but that's how it's worked out. Prior to this year I hadn't seen any of them
I've already seen two different productions of Richard II this year, and last week's Henrilogy of Henry IV parts 1 and 2, and Henry V. And last night I went to see Headlong's production of Richard III at Northampton's Royal theatre.
I was really impressed with the whole production – the set is small, making interesting use of mirrors and lighting – and overall I really enjoyed it.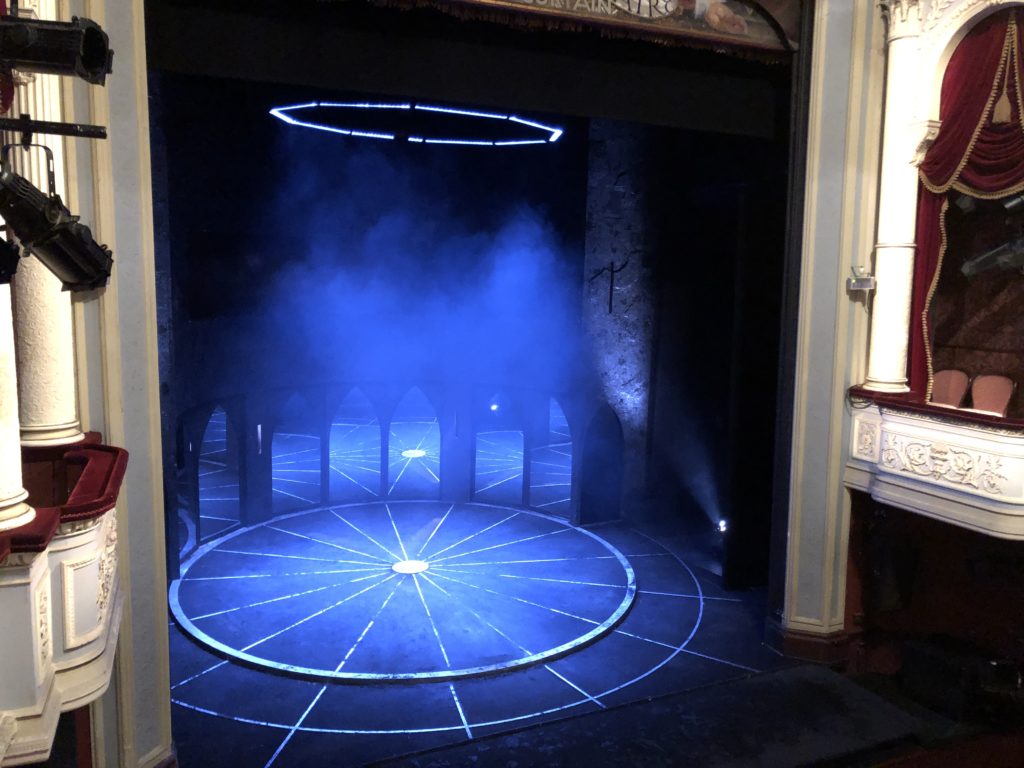 The cast were excellent, and I found the entire thing far easier to understand than some of the others I've seen. (That may also be down to the source material, I don't know for sure)
Obviously it's not a happy play, but all the same, it was well worth going and seeing.
---