88888
Posted: Wed 24 May, 2017
Filed under: Domestic, Driving, Geeky
Leave a comment »
Sometimes, things come together fortuitously.
Over the weekend, it was this – I got in the car one morning, and saw that the odometer was on 88,888 miles. So I took a picture of it.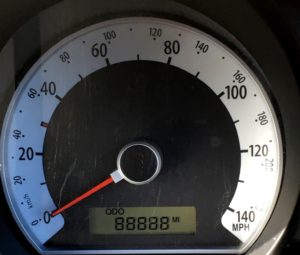 I know it's properly geeky, but still, it made me happy to have caught it – and with no risk to anyone else.
---